5
There are several things you can do to get even further variation. First, if the colors are getting too dark, try using Image->Adjustments->Invert. This will invert all the colors and then you can continue making swipes to apply further gradients on top.
You can also select different gradient colors and different gradient patterns such as the radial gradient.
I continued by using an inversion and a few more swipes of the mouse, stopping when I got something I liked. Here's my final pattern: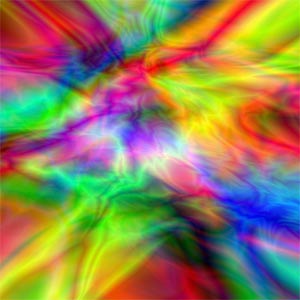 Cool, huh? Remember you can start with any color in the background to start off, which gives even more variations. Just experiment and have fun.