8
The next part of the process is to add some dimensionality to the blood using a Layer Style. We'll start with a Drop Shadow as follows. Double-click the text layer in the Layers Palette to open the Layer Styles dialog.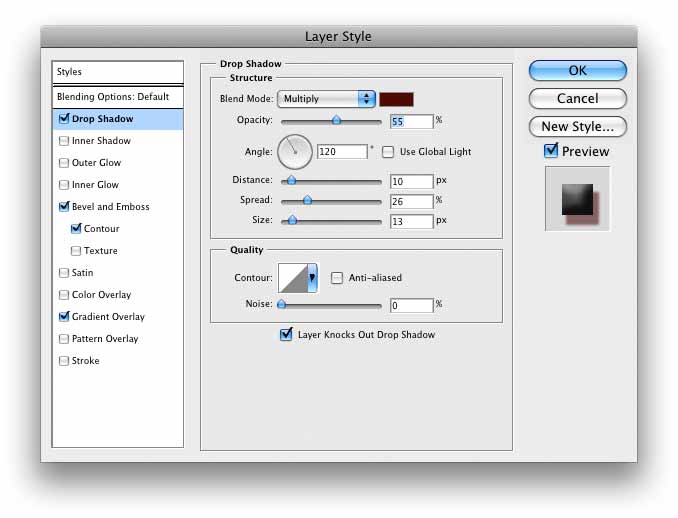 The color of the drop shadow I used is #4f0101 which is a very blackish-red (set the color by clicking in the color box of the Structure section). This is a good tip to follow: whenever you're creating a shadow for something like blood that is semi-transparent, always use a dark version of the color of the object that's casting the shadow. This coloring of the shadow helps sell the effect visually.
9
Next we'll set a bevel on the edges to make the text look three dimensional. Try the settings: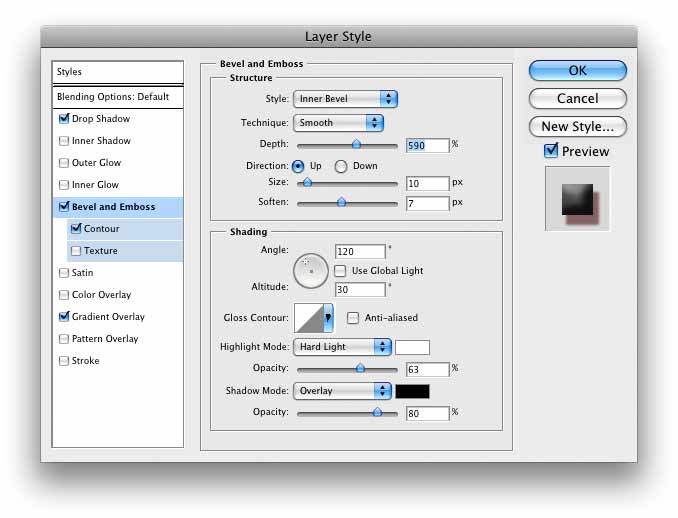 Here, the colors for the Highlight and Shadow Modes are simply white and black. Use of the Hard Light and Overlay blending modes causes these to be blended with the red of the letters to yield a lighter red for the highlights and darker red for the shadows which is just what we want.
Here are the Contour settings I used to shape the contour of the letters and the streams of blood the way I wanted: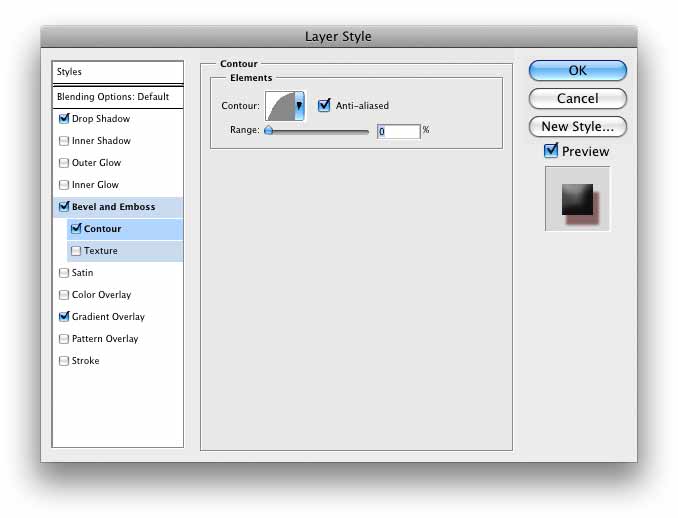 10
Lastly, I added a Gradient Overlay to enhance the lighting effect a little. The effect of this is subtle, but I like what it does.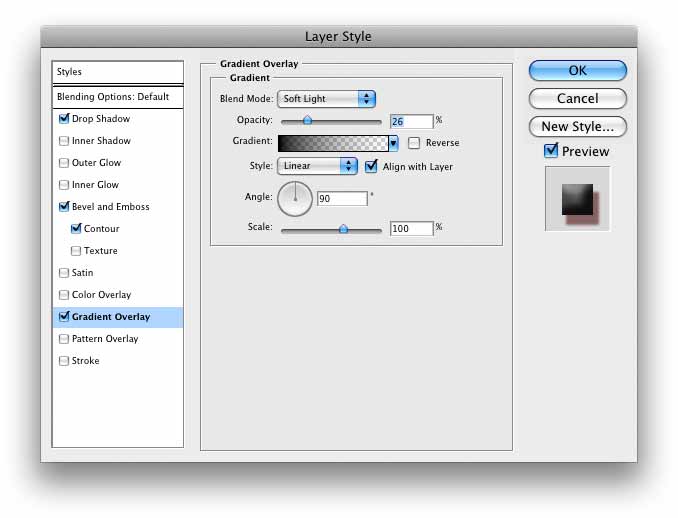 With these settings in place, our bloody text effect is looking quite nice: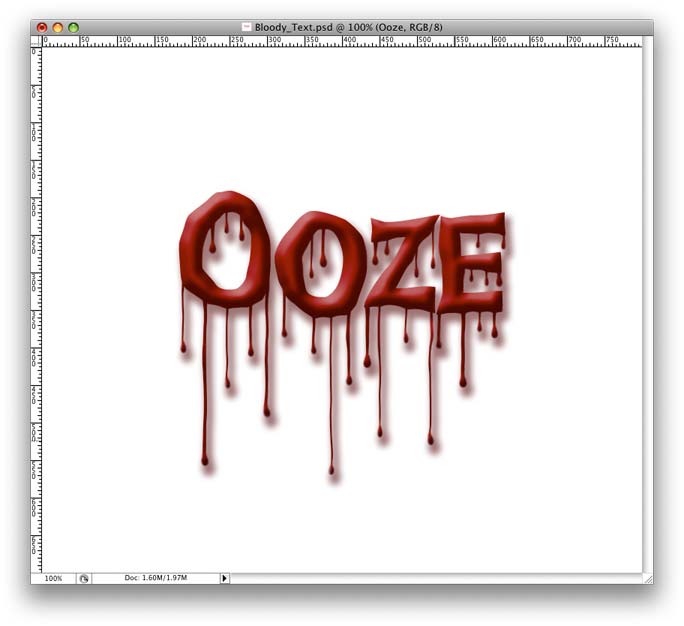 11
To complete this image, we'll add a background gradient to give the illusion of a lighting effect. Double-click the Background layer to unlock it. In the dialog that pops up, just give the layer any name you like and click OK. Now select the Gradient Tool
and press the d key to select the default colors (foreground color black and background color white) or click on the little default colors icon

. On the gradient toolbar, make these settings being sure to click on the Reflected Gradient style:

To make the gradient we want, position the mouse in the center of the image. Now click and drag the mouse at a 45 degree angle towards the upper right corner. Keep dragging until you're an inch or so past the edge of the window and let go of the mouse button. This yields a nice gradient with a white streak in the middle and darker edges at the top and bottom. It creates a nice illusion that there's a light source coming from the upper left, which of course matches the lighting angle used in the Layer Style above. This is the key thing to create the illusion of a light source. If your gradient didn't come out right, just try again and it will overwrite the previous contents of the layer. Your goal is to get the white streak going from the upper left corner to the lower right corner.
And our final version of the dripping blood text effect is this: