1
I started out with an empty canvas 900 pixels by 500 pixels. It's easier to see how the effect works when looking at it on a white background, so set your foreground color to white and press alt-delete to fill the layer with the foreground color (white). Next we'll get some text to work on. I used a font called Serpentine-Bold because I wanted some blocky looking letters. I set the point size to 200. For this example, I'm going to make blue plastic so I set the text color to #08b6ff which is a nice light blue. We'll be adding a darker blue on top of this later. The two shades will work together to help achieve the translucent look. You can work with any color you want. For now, pick a light shade of whatever color you desire.
Type some text and center it. I just typed the word "Plastic". To quickly center it in the layer, hit cmd-A to select all (cntl-A for Windows), then hit "v" to select the Move Tool

. In the toolbar at the top, click the icon to vertically align centers

and then the one to horizontally align centers

. Hit cmd-D to deselect (cntl-d for Windows). Here's what I have so far.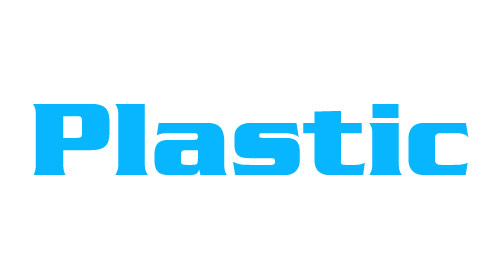 2
Now we'll build up the effect to achieve the plastic look with a series of layer styles. Open the layer styles dialog with Layer->Layer Style->Satin and we'll begin there. We'll use this setting to replace most of the light blue with a darker blue. A little of the light blue will be left showing around the edges which will help make the translucent look. If you're using a color other the blue I'm using, you'll want to pick a darker shade of that color and set that for the blend color of the effect. I used #2020f2. Here are the settings I used: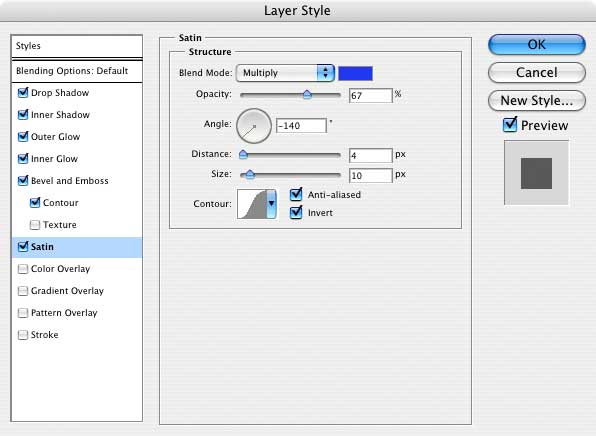 As always with the settings in layer styles, the values for things like distance and size will need to be changed if the size of the text you're working with is larger or smaller. For smaller text, the distance and size settings will need to be reduced to fit correctly with the smaller size of the letters. Similarly, if the font is larger, you'll need to increase these values to keep the size of the effect proportional with the size of the text or objects. Here's what mine looks like using the above settings: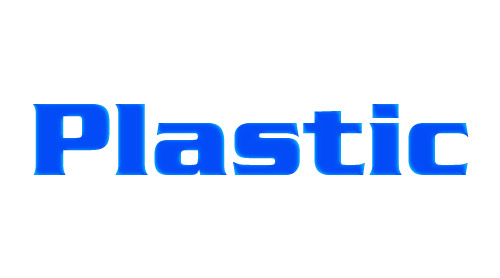 3
The next step is to give it a three dimension look with beveled edges. This also adds the surface shine that one expects to see on plastic. Use these settings: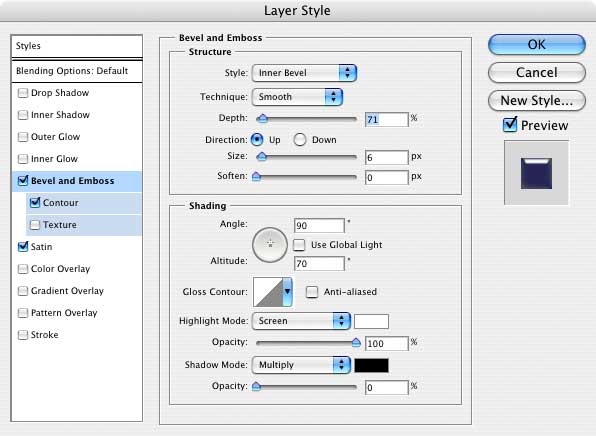 We'll also use a Contour setting to add some extra depth to the letters as shown below.