1
We'll start out with a simple gradient for our background, so create a new image with a transparent background. For my example here, I made the image 800 pixels wide by 600 pixels.
Next, I set the foreground color to #0a10ff and the background color to #3ed3d5. You can choose other colors to suit your needs, though the water effect looks best against blue. Once you have your colors selected, choose the Gradient Tool
and swipe out a gradient. I created mine on a diagonal to make it a bit more interesting looking, but you can choose whatever look you want.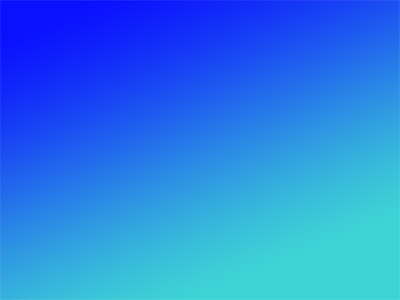 2
Now let's add our text. I chose the Lucida Handwriting font. Any font will work, of course, but a font that has smooth flowing letters will create a better wet text look. I set the point size to 300 and the text color to black. It doesn't matter what color you use for the text because we will remove it later on. Don't worry about the position of the text because we're going to move it soon. Finally, rasterize the text by selecting Layer->Rasterize->Type.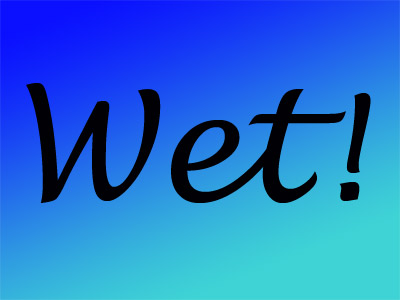 3
Now let's add some water drops to make it more interesting looking. We'll do this with paintbrush tool

. Set the foreground color to black and choose a regular round brush tip. Set the size to 35 and opacity and flow to 100%. Now draw a line under the text to add some emphasis to it. Just draw it free hand since it doesn't have to be perfectly straight, in fact it looks better if it isn't. To make water drops, just paint some circles with brush. I just touched the brush in a few random places while varying the brush size. For a few of them, I drew a very short line just so a few of the drops wouldn't be perfectly round. This will make it look more like real water droplets.