4
In the picker, click the triangle on the right side to open the context menu. If you installed the .abr file in the correct folder, Photoshop will display the name of the brush set in the list as shown here: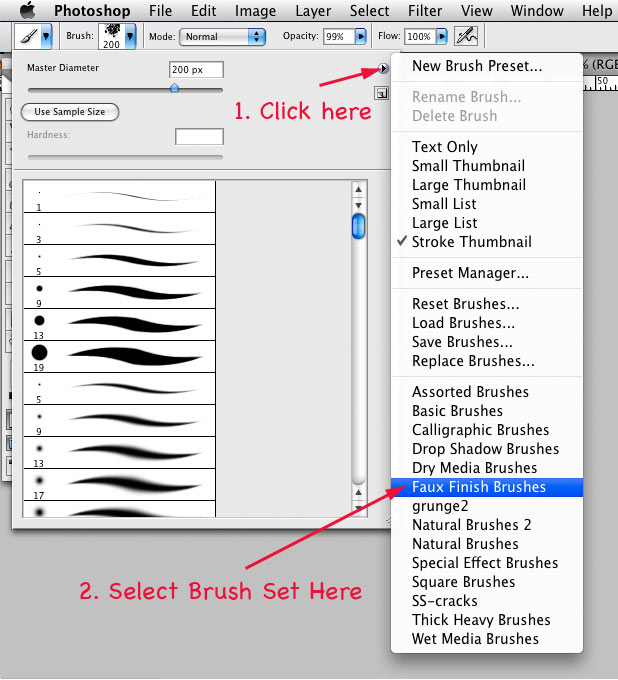 5
You now have the option of appending the new brush set to the scrolling list on the left of the preset picker or having the new set replace those in the list. Choose whichever option suits you needs. Appending is handy since you can have multiple sets of brushes available at once. However, if you load many brush sets the list can get quite long, so sometimes it's easier to replace the presets with just the ones you'll be using next.
And at any time, you can use the "Reset Brushes..." option from the context menu shown above to get back to Photoshop's default set of brushes.
Now just select the brush you want from the presets list on the left and start painting!